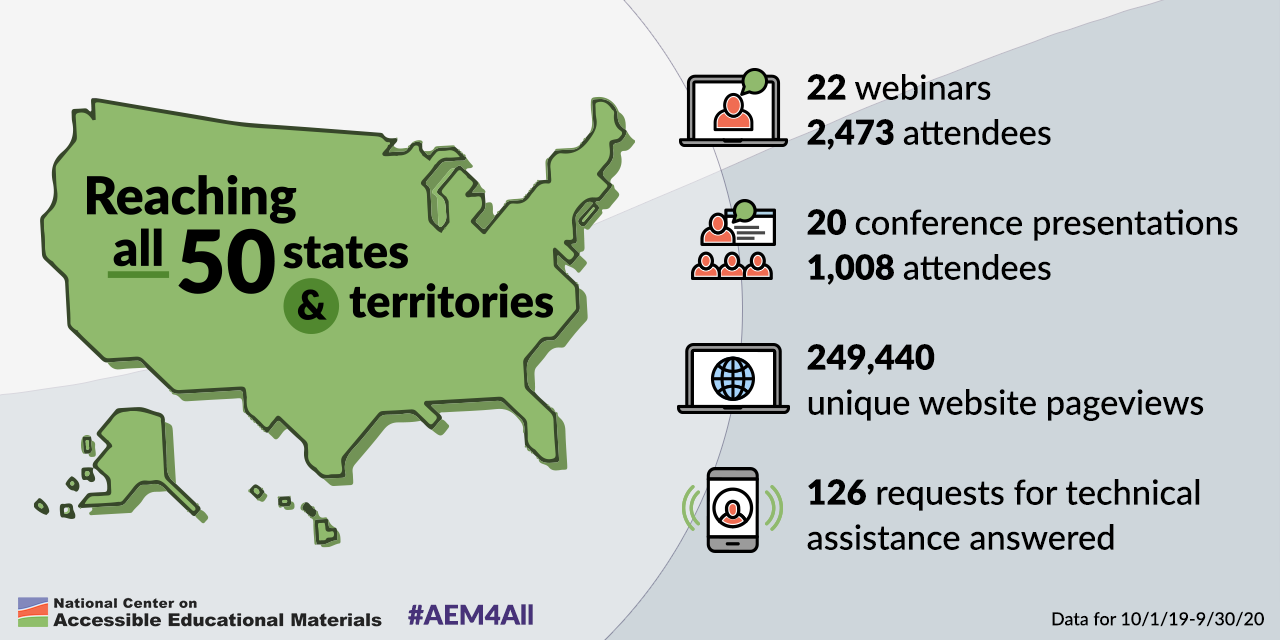 Our impact, by the numbers
The 2019-2024 National AEM Center provides technical assistance, coaching, and resources to increase the availability and use of accessible educational materials and technologies for learners with disabilities across the lifespan.
Resources for Access & Distance Education
Looking for resources to support students who need accessible materials and technologies while learning remotely during the COVID-19 crisis?
AEM Basics
Learn the very basics about accessible educational materials and accessible technologies, then dive deeper in our other resources throughout the site.