Teaching with Accessible Video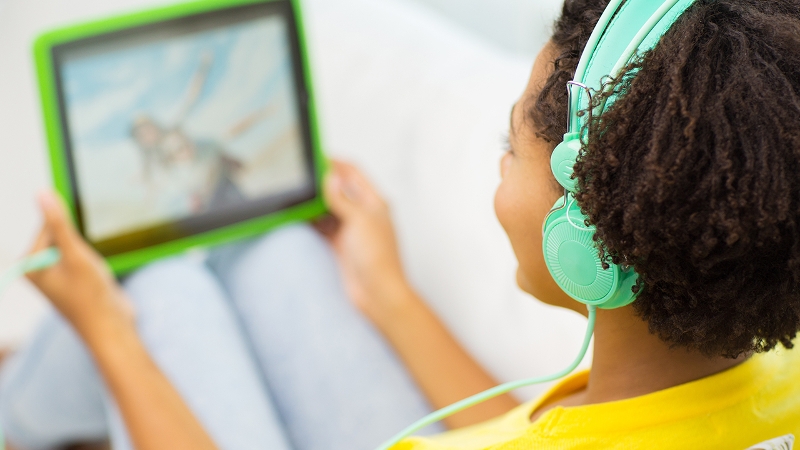 Video is the way many of us not only consume content for entertainment but also learn and access information. Video is also an important method of communication and self-expression for many of our learners who own mobile devices with powerful cameras. To be relevant to the interests of today's youth, incorporate a variety of media in your teaching and use video to support all three Universal Design for Learning (UDL) principles of multiple means of engagement, representation and action and expression:
Engagement: Video can be a powerful tool for engaging your learners by recruiting and sustaining their interest around a particular topic in a way that print might not.
Representation: Video can provide another option for your learners who struggle with print to access and interpret information.
Action & Expression: Video creation can provide your learners with additional options for demonstrating their understanding in ways that tap into their creativity and enhance relevance and authenticity.
Tips for Teaching with Video
Learning from video happens when learners interact with both the medium and the content in ways that align with the learning goals. Cara Wilmot, Deaf Education and Transition Coordinator for Florida's Resource Materials and Technology Center: Deaf/Hard of Hearing (RMTC-DHH), recommends a number of strategies for creating more active, minds-on engagement with instructional videos:
Use video as a hook to introduce a unit or lesson: the video can preview key concepts and ideas to come later in a lesson and pique student's interest in the topic.
Practice listening, predicting and summarizing skills: these skills can transfer from video to other forms of media and contribute to students' overall literacy.
Provide writing prompts: the prompts can spark student curiosity for the content and drive discussion on topics that interest and engage them.
Activate and provide background knowledge: the videos can bring the setting for an event or story to life for students.
Cara emphasizes the need to incorporate both pre-viewing and post-viewing questions to frame the content in the videos and drive classroom discussion.
Video for Flipped Learning and Assessment
With flipped learning, students use video and other digital materials at home to replace the direct instruction or lecture that traditionally takes place in the classroom. The purpose of flipped learning is to free up class time for discussion, hands-on experimentation and other interactive activities that support meaning-making. The Flipped Learning Network is a good resource for learning more about this instructional practice.
Video becomes even more powerful in the hands of students as content creators. The tools for creating and sharing video have become easier to acquire and learn, making video a viable means for assessing student learning. It can be used as an alternative form of assessment for students who struggle with written expression or as a more engaging alternative for in-class book reports, presentations of final projects and more.
Essential for Some, Helpful for All
To ensure all of your learners can participate in your activities that involve video, make sure both the video content and the player used to deliver it are accessible. Select videos with closed captions and audio description, and include captions when you create your own videos. As tools for creating audio description become more widely available, you should include audio descriptions as well.
Accessible videos are a classic example of the universal design philosophy, which states that "what is essential for some, is almost always helpful for all." For example, videos with captions can help everyone when:
People are in noisy public environments such as airports, gyms, and restaurants.
A person wants to watch a video while another person is sleeping or studying quietly.
A speaker in the video has a strong or difficult to understand accent.
A video includes specialized or unfamiliar vocabulary (legal, medical or scientific terms).
A sound system is not working, or the sound quality is poor.
Supporting Literacy
Captions also have far-ranging benefits for learning and literacy, as summarized in a 2015 review of video caption literature. By explicitly illustrating the mapping among sounds, meaning, and text, captions can benefit hearing children who are learning to read. Children who watch captioned videos are better able to define content words heard in the videos, to pronounce novel words, to recognize vocabulary items, and to draw inferences about what happened in the videos. Similarly, students watching captioned videos to learn a second language have shown improvements in reading and listening comprehension, word recognition, decoding skills, vocabulary acquisition, and motivation (Evmenova, 2008; King, 2002; Shea, 2000). There may also be an affective component. If the videos are engaging, it may encourage reluctant readers to gain more exposure with print and practice key skills. Today's young learners spend much of their time in front of a screen, why not use that time to improve their literacy by turning on closed captions?
Described media has become available in the mainstream more recently than captioning, and less is known about their impact beyond people who are blind. As more people consume their video content in places where it is not always possible to look at a screen (thanks in part to the rise of mobile technology) the usefulness of described media as a universal design feature may become more evident.
Finding Accessible Videos
The Described and Captioned Media Program (DCMP) is one of the best sources for quality described and captioned content. With funding from the U.S. Department of Education and the National Association of the Deaf, it provides access to an extensive library of free-loan described and captioned educational media for qualifying members. Lesson guides are also provided.
Other sources of captioned content you may want to consider include:
PBS Learning Media: Conduct a search to find titles that are described or captioned. From the search options, select Accessibility Features, then Adaptation Types. The options include Audio Description, Caption and Transcript.
TED.com: The videos in this collection include subtitles, which serve as captions when a viewer's native language is selected. Accessibility features include adjusting playback speed and using an interactive transcript to jump to specific points in the video. The provided video player also has good keyboard accessibility.
Khan Academy: What started as a collection of basic math videos is now a repository of media for a variety of subjects, including science and engineering, history, economics and even test prep courses and other career-related topics. Videos can be accessed on the web or through dedicated iOS and Android apps.
A number of video hosting services allow you to find closed-captioned and described videos by adding a filter to your search. Captioned videos will have "CC" appear near the title in the search results. Similarly, described videos will feature an "AD" icon. The steps for turning on the captions and customizing their appearance will depend on the device where you view the video:
Video Accessibility Key Terms to Know
Audio descriptions are added to a video by a voice-over narrator in order to describe important visual details that cannot be understood from the main soundtrack alone. The goal with audio description is to make the visual information in media accessible to people who are blind, but others may benefit from the explicit explanations as well.
CART (Communications Access Real-Time Translation) is usually provided for live events, such as conference presentations, classroom lectures, or webinars. Typically a stenographer types the captions in real time and the text appears on a separate screen near the speaker.
Closed captions are a text alternative for the audio portion of a video program. They are usually shown at the bottom of the screen (in the lower third) as light text on a dark background, but most video players now allow them to be customized. Closed captions are added to the video as a separate track that can be shown or hidden as needed for maximum flexibility. Closed captions include not just the dialogue, but also speaker identification and a textual representation of any sound effects and other audio that is important for understanding the video content (a police siren, an alarm clock going off, etc.).
Open captions are similar to closed captions in function, but they are always in view and cannot be turned off. The person editing the video chooses how the captions are displayed, and they are "burned" into the video file. As a result, the viewer does not have the option of adjusting the text size and other properties.
Subtitles are intended for translating the content of a video from a foreign language.
Subtitles for the deaf and hard of hearing (SDH) combine the information of both captions and subtitles. Like captions, SDH can include non-dialogue audio and speaker identification, but like subtitles they can also be translated into other languages. SDH also support digital connections used in newer DVD and Blu-ray players, such as HDMI, while captions do not.
You may also like ...
Article
With the tips in this one-page document, you will create high-quality, accessible videos that also engage learners and promote understanding.
AEM Center at CAST
2020
Learn how to locate high-quality captioned videos and create your own.
Learn about workflows for creating more accessible videos.