Accessible Learning Across the Lifespan
Discover accessible learning across the lifespan in these short and informative videos designed to start conversations about the importance of accessibility and accessible materials in your context.
Introduction to Accessibility
In this first video in our series, you'll build an understanding of what accessibility means. People who need accessible materials and technologies describe how access creates inclusion where they live, learn, and work. Ultimately, accessibility is achieved when we remove barriers — or better yet, design environments that are inclusive for everyone from the beginning.
Key Takeaways
Knowing how people with disabilities use digital materials and technologies can help you appreciate how important accessibility is.
Barriers are in the environment, not within individuals.
People with disabilities are the largest minority in the world, and one that any of us can join at any time.
Accessibility is the ability for people with disabilities to have access to the things everyone else can use — at the same time and with the same ease.
Related Resources
Features We Can Start Using Today
In this second video in our series, you'll be introduced to a variety of accessibility features that are built into the devices you use every day. These features make everyday devices usable by everyone. The key is knowing about them, how to turn them on, and practicing how to use them. What's more, accessibility features help us create inclusive content to share with others.
Key Takeaways
Accessibility features are built into the devices we use everyday.
Everyone benefits from the flexibility and choice offered by accessibility features.
Any content can be made accessible if we know how to use commonly available tools and features.
Related Resources
Designing for Accessibility from the Beginning
In this third video in our series, you'll learn how building accessibility into your design workflow is essential to creating inclusive experiences for everyone. Universal Design for Learning (UDL) is the ideal framework for creating inclusive environments that help everyone reach their goals. Accessibility experts recommend guiding questions that you can ask at the beginning of the design process.
Key Takeaways
Accessibility isn't something that can be added later. So don't wait. Think about accessibility from the start.
Use UDL to proactively design for accessibility.
In UDL, materials are perceivable, operable, understandable, and robust (POUR).
Related Resources
People with Disabilities in the Workforce
In this fourth video in our series, you'll get ideas for making your workplace more inclusive for people with disabilities. Start by reaching out to people and organizations that have experience with challenges and solutions, and be sure to include conversations with individuals with disabilities.
Key Takeaways
Start a conversation with people with disabilities about common barriers in workplace environments.
Making the workplace accessible costs very little or nothing.
Hiring people with disabilities brings new perspectives and creativity to your business.
Related Resources
You may also like ...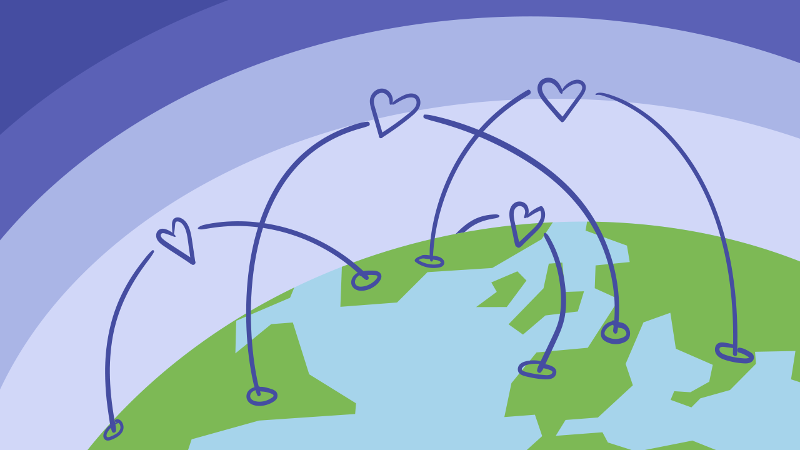 Learn how to select, create, and acquire accessible materials and technologies for everyone who needs them.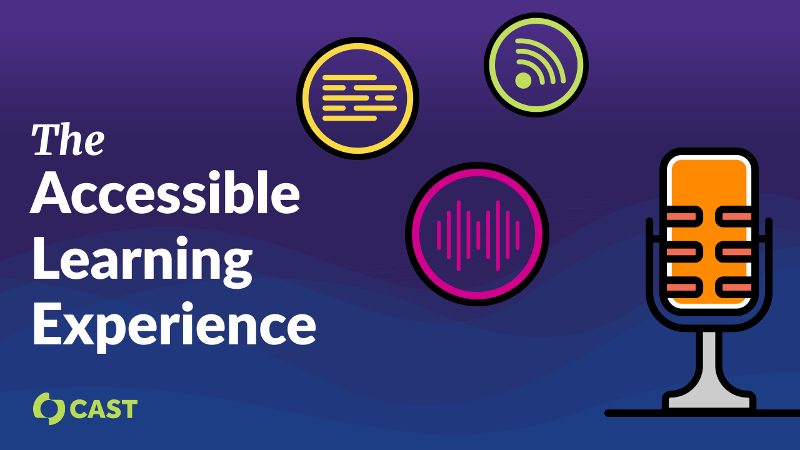 Turn learning barriers into learning opportunities through accessibility and Universal Design for Learning.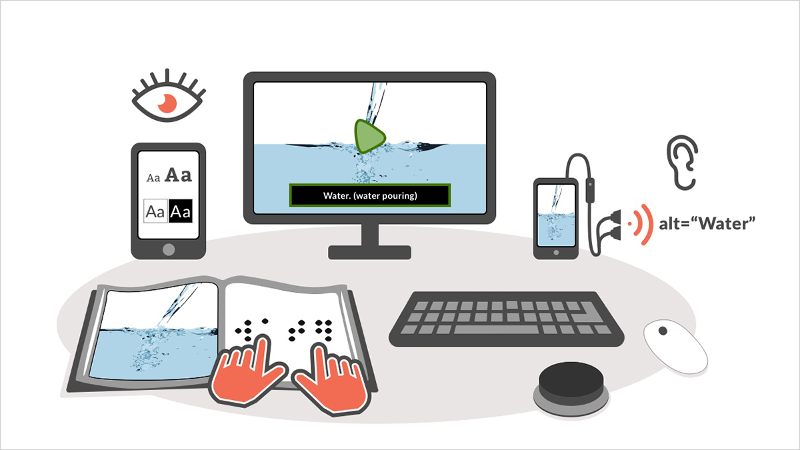 Learn how to create an accessible experience with the POUR principles.