About the AEM Center
The National Center on Accessible Educational Materials for Learning at CAST provides technical assistance, coaching, and resources to increase the availability and use of accessible educational materials and technologies for learners with disabilities across the lifespan.
Why accessible materials & technologies?
Accessible versions of educational materials may mean the difference between learning barriers and learning opportunities.
NIMAS & NIMAC
NIMAS is a technical standard used by publishers to prepare "electronic files" that are used to convert instructional materials into accessible formats. NIMAC is a national center that stores NIMAS source files from publishers.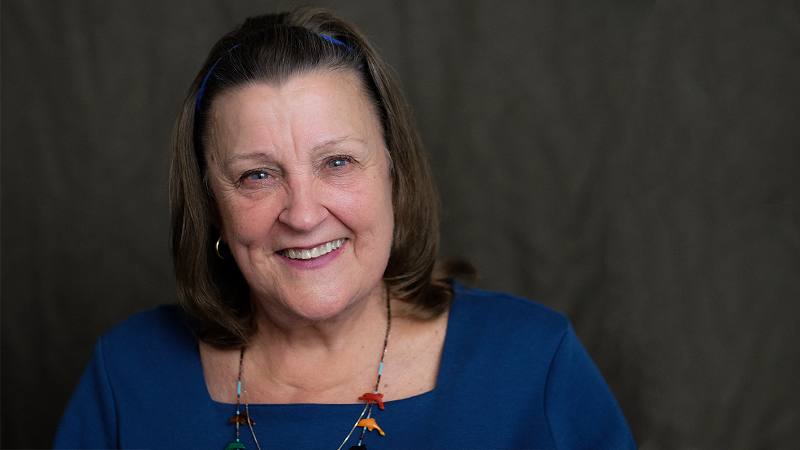 Celebrating Joy
The Joy Zabala Fellowship in Assistive Technology & Accessible Educational Materials will support early career professionals in assistive technology and accessible materials. At CAST from 2007–2021, Joy was internationally known and beloved for her leadership and advocacy for learners with disabilities and their families.
Featured AEM Center Resources
Learn more about AEM Center resources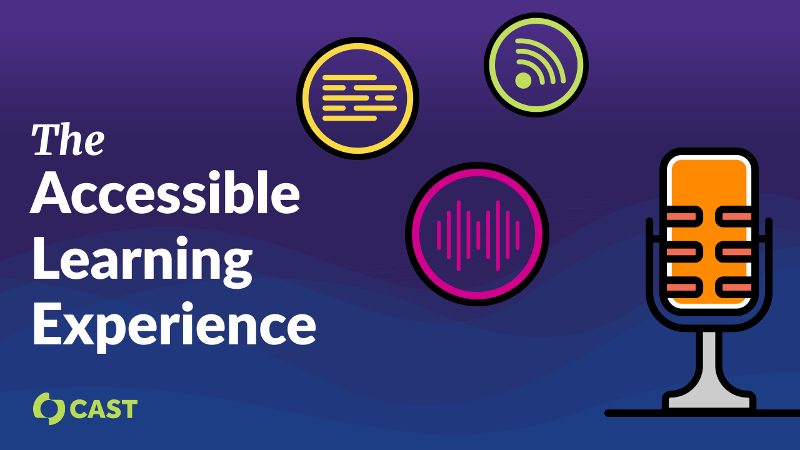 The Accessible Learning Experience
Turn learning barriers into learning opportunities by exploring the world of accessibility and Universal Design for Learning in this monthly podcast.
Guide
This brief presents an overview of the "fair use" doctrine under copyright law in relation to the provision of accessible texts to persons with disabilities.
J. Karger
2020
Article
Situated at the intersection of where the OER field meets accessibility issues, this guide details a variety of resources useful for evaluating and selecting appropriate and accessible OERs.
A. Hashey, et al.
2021
Guide
Use the AEM Navigator to make informed, accurate decisions about the acquisition of accessible formats for students who need them.
AEM Center at CAST
2021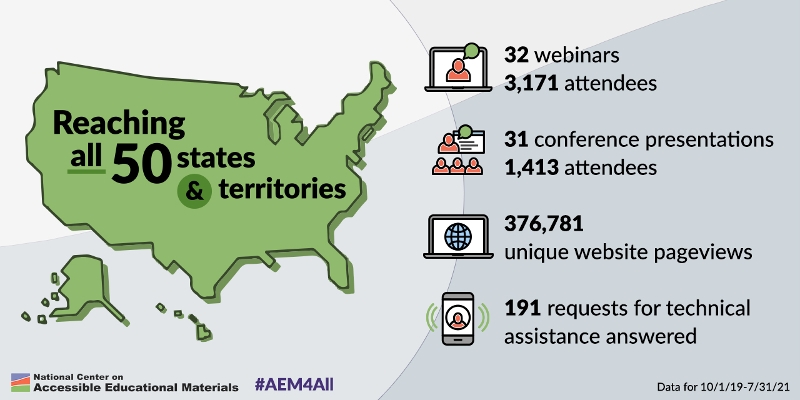 Our Impact by the Numbers, October 2019 – July 2021
Learn more about how our work impacts states and individuals through our universal, targeted, and intensive technical assistance.
Upcoming AEM Center Events
Learn more about AEM Center events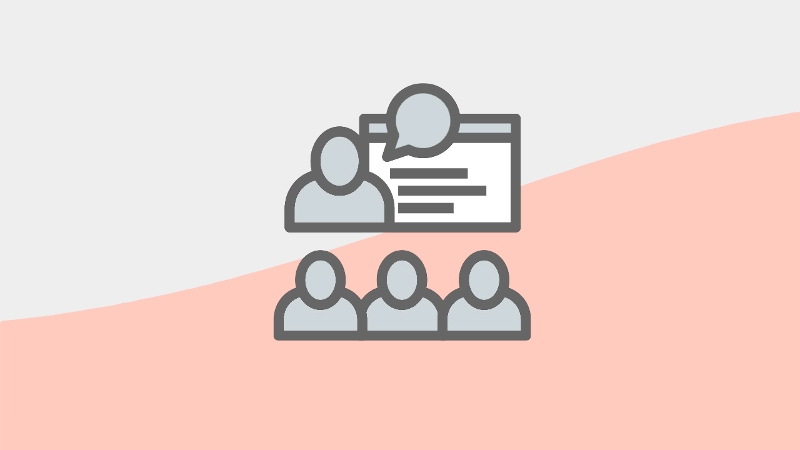 Presentation
This session highlights the progress being made in Oklahoma to build and sustain a coordinated system for providing AEM and accessible technologies for learners with disabilities across early childhood, P-12, higher ed, and workforce training. Promising practices and resources that can be adapted for immediate use by other states will be shared.
Monday, July 18 – Thursday, July 21, 2022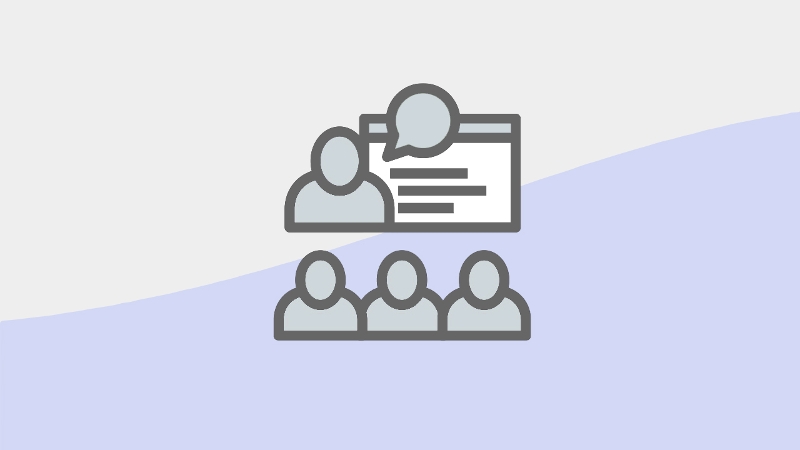 Presentation
Perspectives and recommendations will be provided on how to use the Quality Indicators to educate institutional leadership on the cross-cutting effort required to create a coordinated system for providing accessible materials and technologies.
4:00PM – 5:30PM ET on Thursday, July 21, 2022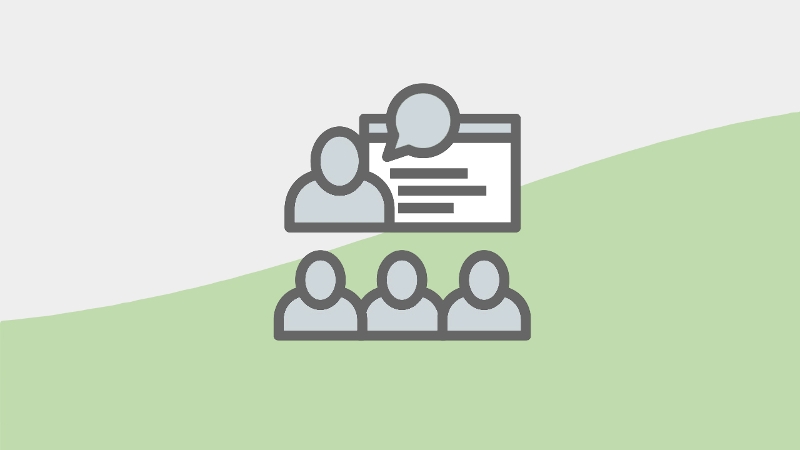 Presentation
Students who need accessible materials and technologies for learning speak about their experiences. The panel will provide recommendations for educators and share strategies for self-advocacy.
2:10PM – 3:10PM ET on Friday, July 29, 2022