The Universally Designed Classroom: Accessible Curriculum and Digital Technologies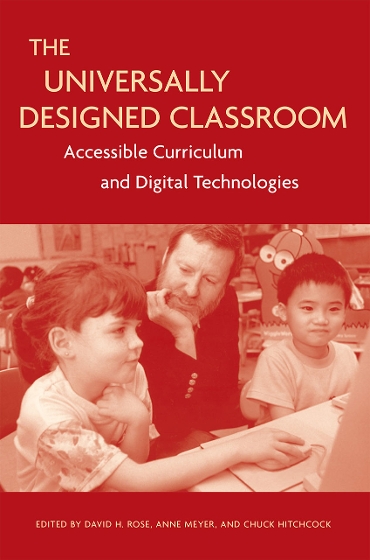 Book
Author(s)
David Rose, Anne Meyer, and Chuck Hitchcock (Editors)
Publisher
Harvard Education Press
Date
2005
Abstract
This book addresses crucial questions about how to create full access to the general education curriculum for children with disabilities.
Based on years of research and innovation at CAST, the book provides a helpful overview of the digital solutions that are at the forefront of efforts to create universal access. It also looks closely at the major policy and practice issues connected to this initiative.
The book appears at a pivotal moment in special education policy and practice. The recent reauthorization of the Individuals with Disabilities Education Act (IDEA), together with the No Child Left Behind Act (NCLB) and a general trend toward more inclusive education policies, has laid the groundwork for fully addressing the educational needs and abilities of children with disabilities of many kinds. Complementing these legal and social trends are remarkable new technologies designed to facilitate the education of those same children. Universal Design for Learning, or UDL--a network of methods, technologies, and materials developed at CAST--stands at the vanguard of this new era of initiatives and possibilities in special education.
The Universally Designed Classroom offers a concise and useful introduction to this burgeoning field. A book for teachers, administrators, scholars, policymakers, parents, and citizens, it will be required reading for all who are committed to providing the finest education for all students.
Cite As
Rose, D.H., Meyer, A., & Hitchcock, C., Eds. (2005). The universally designed classroom: Accessible curriculum and digital technologies. Cambridge, MA: Harvard Education Press.